THE DRUMS
View of the back of the house
An accumulation of washing machine drums on the private part of Bidonville, occupied by Arman, Le Bidonville, Vence.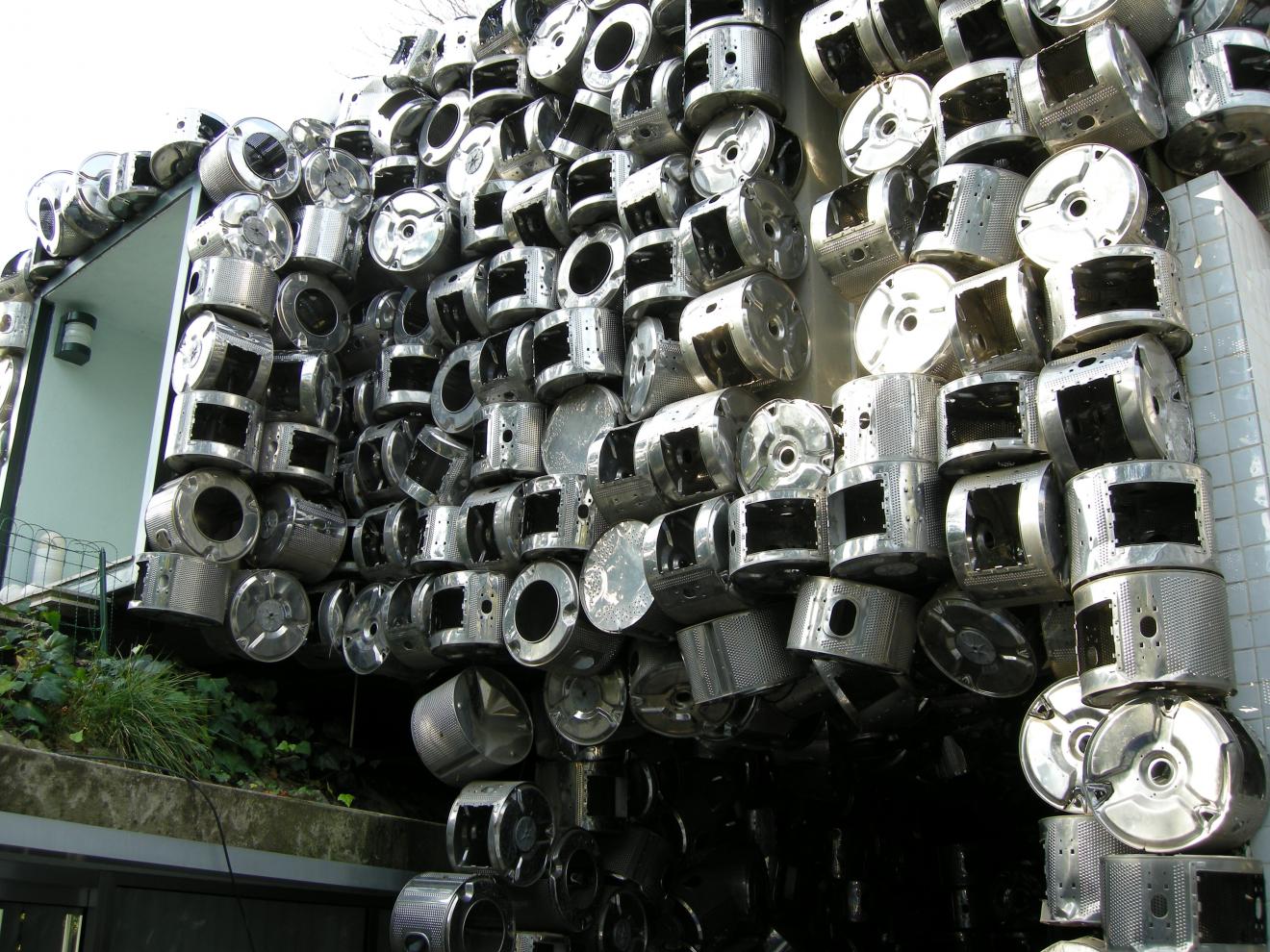 The construction was made of concrete, smooth empty walls.
Arman recovers from the junkyard some defective washing machine drums.
To fill up…
TO ACCUMULATE.
So that the objet evocates the concept.
 
Arrival point, the title :
LE BIDONVILLE.
08-01-jeSuisL'artiste
08-02-JeMeSuisTrouvé
08-03-c'EtaitMaGrandMere