THOUSAND WOMEN …
So, Arman; You wanted her like that? The one(s) to whom you could speak.
Knowledgeable, who dared to say no and claimed so.
You wanted her, despite the risk of punishment, of death, of the danger of combat.
To lose her?
Who or what?
The mastering of your gesture?
He raises one eyebrow above his dark eye, this expression is so much his own.
Above the concentration on the work he is trying to accomplish with a brush, with color, a cutter, or any thing else, with the tip of his tongue kept tight between his lips. The smirk smile with wrinkles on the forehead as he is about to say, with harmonic southern accent on the vocal cord for something a little paradoxical as he likes it:
" – well, this is gay… "
THOUSAND WOMEN MORE WOMEN THAN ONE WOMAN?
In his secret of things?
To mix the identity and recompose to his heart content and uncompromised each reflection of quantity.
Point of arrival: UNITY ...
Eternal...
Feminine.
If the price of eternity had to be through the diffraction to repeat in multiple for the metamorphosis to achieve making the reflection, a mirror to understand and recognize oneself?
Touched...
Lets give back the titles of nobility to this great value of accumulation without flinching nor be afraid of the number. To honor and take the duty of the memory.
Pardon, not just one memory, but for a just memory.
Marion Moreau
31st of August 2015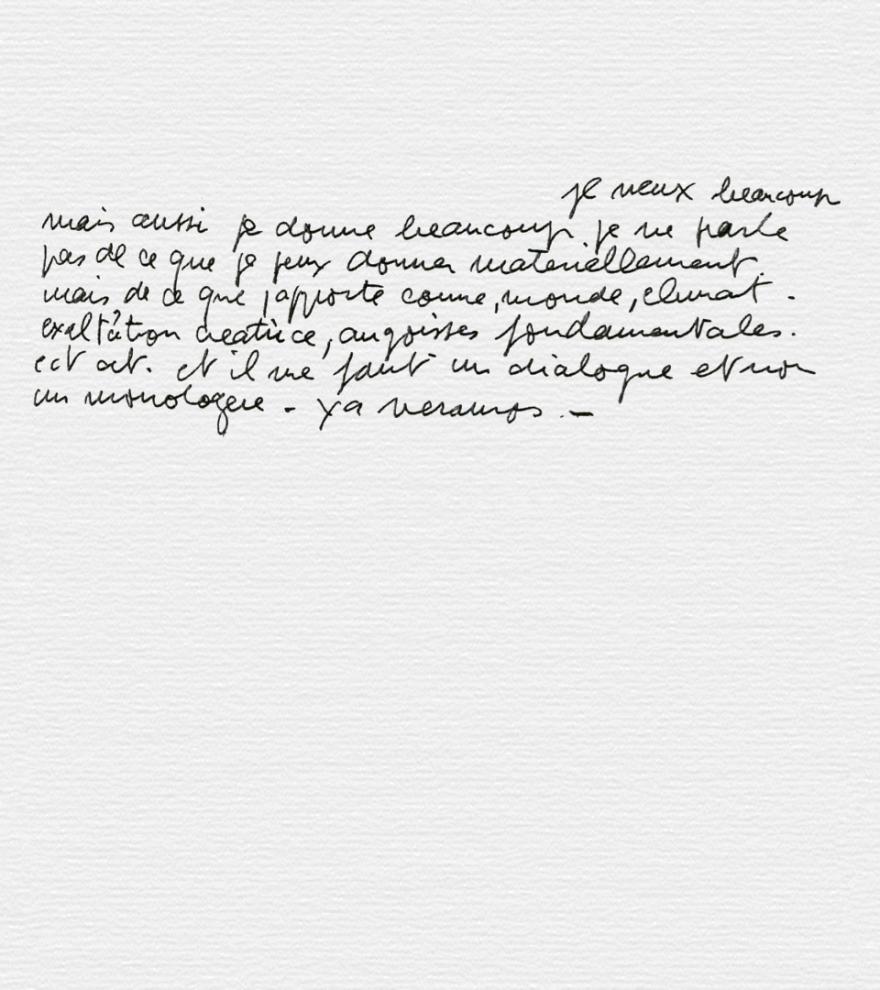 From Arman's diary, March 12, 1992 entry
I want a lot,
but I also give a lot. I do not mean
what I can give materially,
but what I bring as, world,
climate, creative exaltation, fundamental anxieties.
etc., etc.  and I need a dialogue, not
a monologue - ya veramos
---